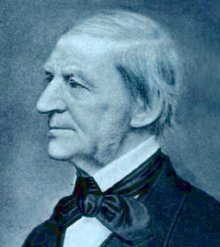 Focus is the secret of Strenght
Een mooie quote die ik heb gevonden ergens op het internet. Het is een van Ralph Waldo Emerson. Ik heb deze quote gepubliceerd omdat ik hij erg klopt voor twee relatief nieuwe projecten in zowel mijn werk als privé.
Bij beide projecten hervond ik de kracht en magie van absolute focus. Iets wat ik voorheen alleen in sport of (minder frequent) bij mijn eerste werkgever had. Het lijkt op een soort van onderdompeling in een aparte realiteit, met alleen gedachten, informatie en motivatie voor het proces naar je doel. Hierdoor ben je constant geconcentreerd op het verwezelijken van je doel.