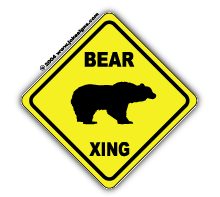 Wat is onze taal toch volgepropt met orenschijnlijk vreemde woorden. Neem ontberen nou eens. Is dat het ontbreken van beren?
Een nieuwe collega had het al over de beren op de weg die dan weg zijn door te ontberen. Dat het doordat het verwijderen van beren een zwaar proces is (beren worden tot een kilo of 600, als je een grizzlybeer treft), dat het daarom ontberen heet?. Maar dat is het waarschijnlijk niet.
Ontberen is immers het ontbreken van iets; men ontbeert een artikel, eigenschap of ervaring. Wellicht dat het ontbreken van beren zo'n ernstige leegte achterlaat dat het extra wordt aangezet als iets wat een écht gemis is (in tegenstelling tot een gemis als bijvoorbeeld een gebrek of onthouding).